The IPS Discovery™ is designed to be an all-in-one, easy-to-use, intuitive,
patient data management software system for any healthcare environment.
This sleek and efficient tool is all-encompassing.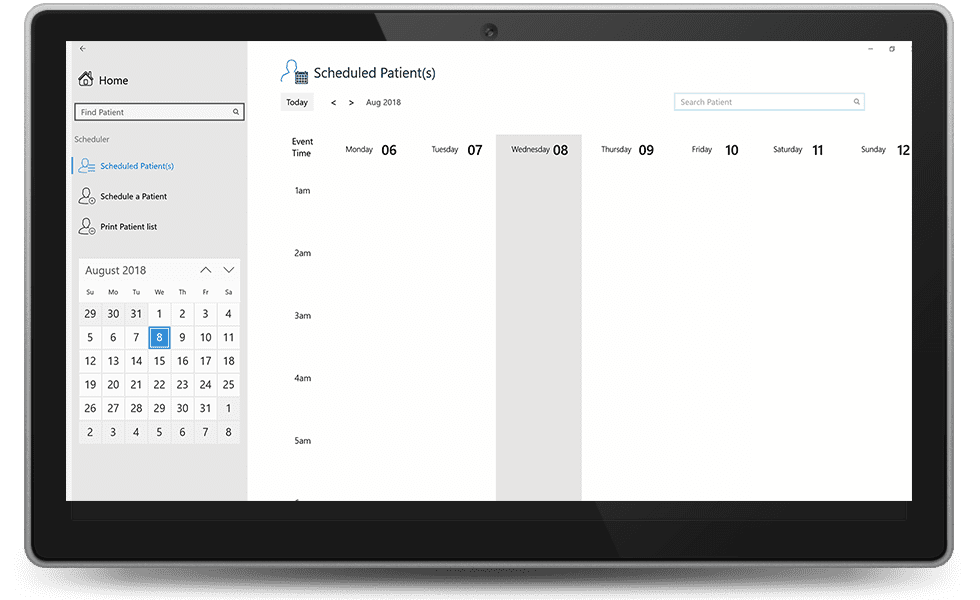 The scheduling program allows you to sync with other patient management systems and / or load patient data directly into the scheduling program. Automatically activate the case type and procedures from the scheduler, which provides you with a patient overview and their scheduled case types.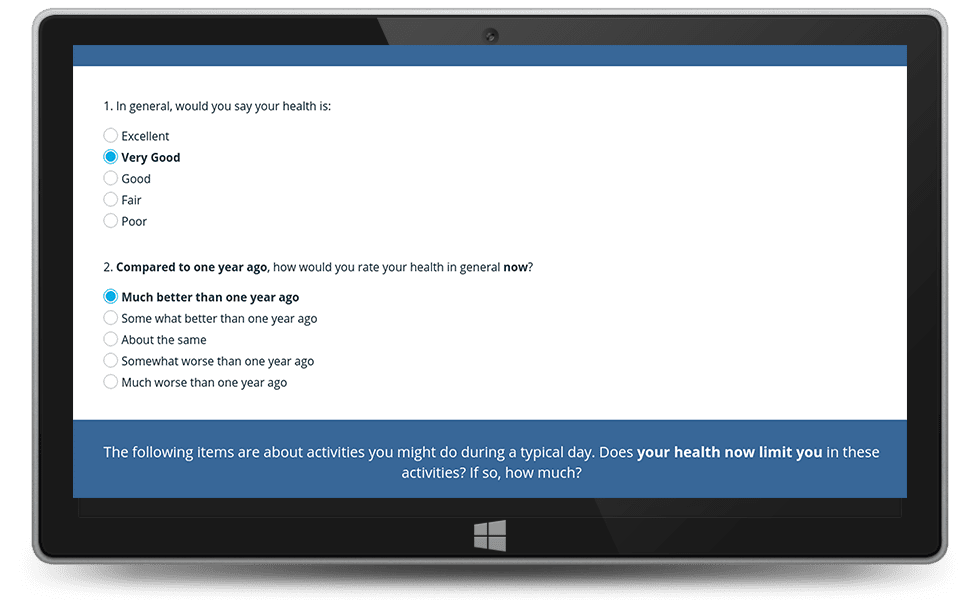 E-mail your pre-registration input documentation and/or merge patient data with your existing records.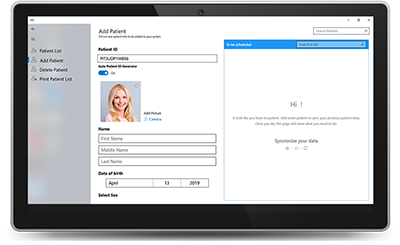 Create, enter, track, manage, and alter detailed patient-specific information.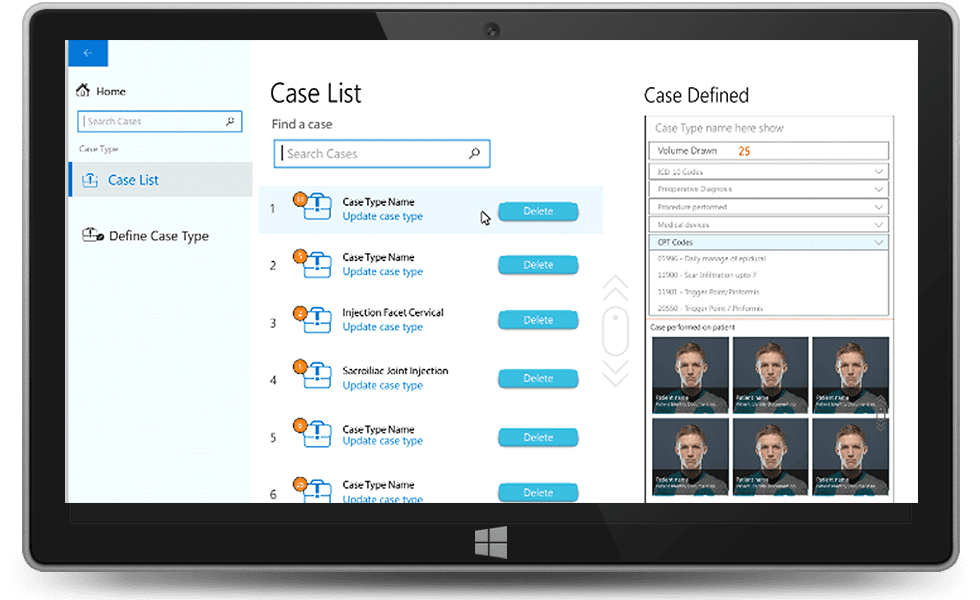 Create a new (or select from an existing) case type by entering and identifying the patient procedure.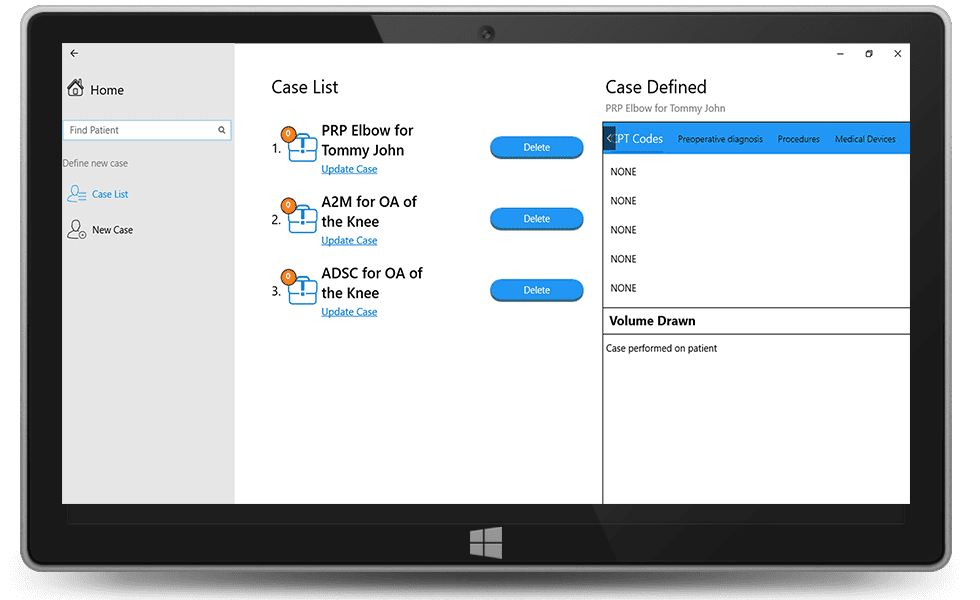 Document and describe, in specific detail, the exact steps taken to treat the patient. Standardize your clinical practice and follow suggested manufacturer's indication(s) for use.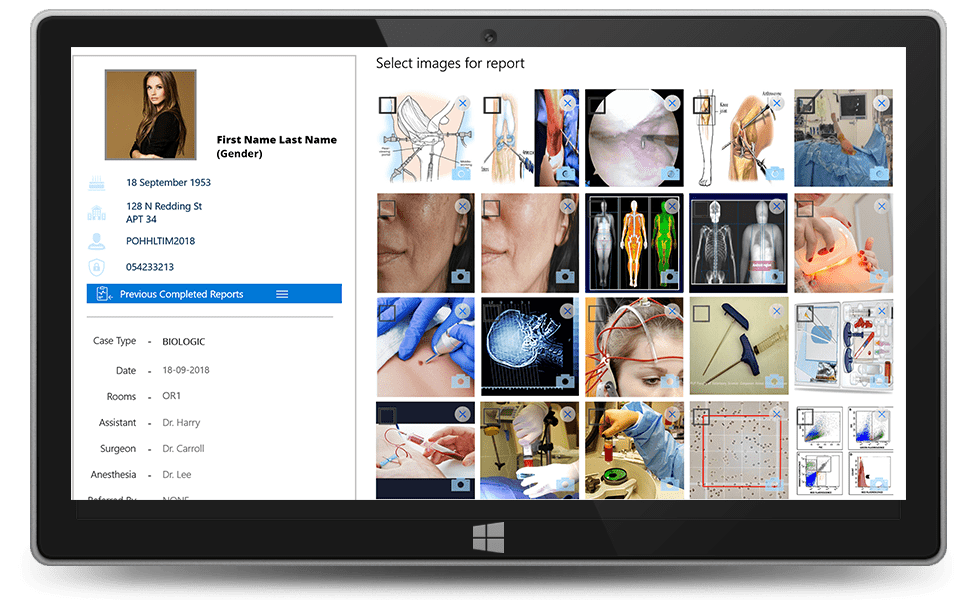 Incorporate a multitude of images in the patient's records including pre / during / post the patient's visit to your clinic. Document the exact steps using images to define the specific treatment(s) performed. Images may include photographs, video, ultrasound, fluoroscopy, CT, MRI, and cell counts.​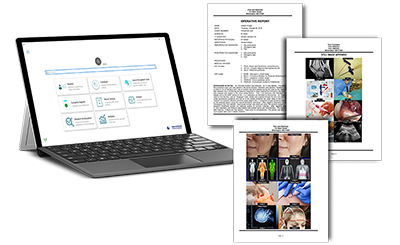 The IPS Discovery™ Procedure Report features a detailed, image-based operative report complete with patient data, protocols, dictation, procedure notes, and images, in a time-stamped, printable format that may also be de-identified. The multi-purposed clinical record may be used for referring physicians, reimbursement documentation, patient education, procedure reference, and medical-legal applications. The report may also be filed within the patient file, downloaded, emailed, or transferred to a registry or EMR.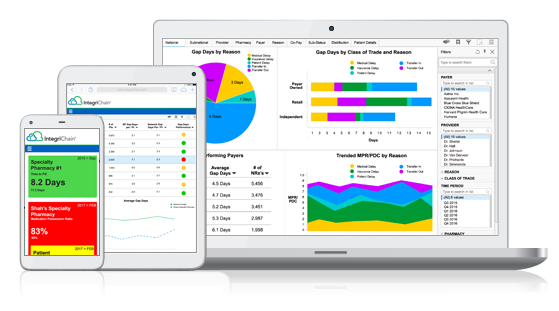 Track patients in real-time with pre-determined parameters such as gender, age, ICD10, anatomical area, clinical target, and treatment. Individual patient characteristics can be plotted to determine which treatments are most effective, and which patients are having the best outcomes.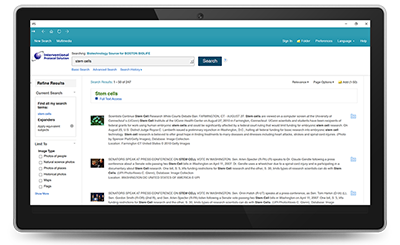 Search and access over 11,000 clinical and biotechnology peer reviewed journals / publications / papers / reference articles from around the world. Real-time access from the palm of your hand. The IPS Discovery™ offers the resources reference for best practices and as a point-of-care information tool.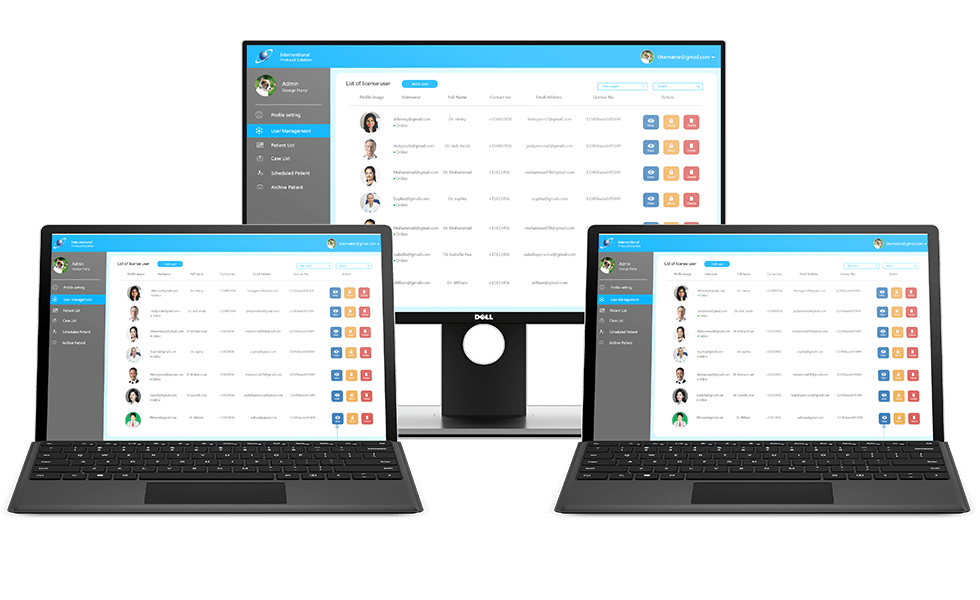 Enterprise solutions are available for multi-unit tablet environments, complete with easy data sharing and collection that is stored internally. The IPS Enterprise™ version functions via a central server in the event that you do not have one. Doctors may choose from any IPS Discovery™ tablet registered within their network, access the system via their personalized password, and may begin to collect data as well as work from their customized information stored within the system.​